C

areer Opportunities
Project Executive
Successful applicants will primarily be based in the transportation management sector, specializing in exhibitions. Projects will be mostly conducted overseas, with the work focusing on the transportation of a wide variety of items for exhibitions and events in various industries.
Overseas business trip opportunities.
A good command of both Japanese and English is essential.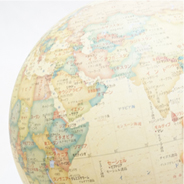 I

deal Candidates
Candidates with a background in the freight business or in exhibition-related industries are preferred.
Good sales skills with practical cost control abilities.
English language skills are mandatory: business conversation along with reading and writing skills.
Japanese language skills are also mandatory: must be fluent in business Japanese and proficient in reading,writing and spoken Japanese.
Must currently reside in Japan.
※Candidates who have air and sea cargo business knowledge and practical experience will be treated preferentially.
Fairtrans seeks talented individuals who:
Are self-motivated, can think independently, can quickly gain understanding of situations, and can take action by themselves;
Can comprehend problems, always try to improve results, and have the ability to solve unexpected situations;
Can practically apply their talents, and can tenaciously keep working until the objective has been achieved;
Are able to manage their schedules and execute their duties with a sense of responsibility while controlling costs;
Can work at an international level.
E

mployment Particulars
| | |
| --- | --- |
| Available job opportunities: | Project Executive |
| Employment type: | Full time (with trial period) |
| Eligibility: | Please refer to the 'Ideal Candidates' section |
| Location: | Nagoya Office Aichi, Japan |
| Working hours: | 9:00 to 18:00 |
| Holidays: | Saturdays, Sundays and holidays, annual paid leave |
| Salary: | Monthly. The final salary figure will take into consideration an applicant's experience, and will be determined based on our regulations. |
| Transportation fee: | Full amount paid (with upper limit) |
| Travel allowance: | Domestic and overseas travel allowance provided |
| Bonus: | Paid once per year |
| Salary raise: | Once per year |
| Social Insurance: | Health, welfare, employment and workers' compensation |
| Application documents required: | CV (with photo attached), career details in both English and Japanese |
A

pplication Guidelines

Please mail or email your CV (with photo attached, CV must be in Japanese and English) Candidates whose CVs have passed our screening will be contacted for an interview.
【Mail】

Fairtrans International Ltd.
Iwasei Nihonbashi Building 6/F
6-5 Nihonbashi Odenmacho, Chuo-ku
Tokyo 103-0011
Japan
Attn: Takashi Oide  / Yasuhito Funakoshi

【E-Mail】

takashi.oide@fairtrans.info(Takashi Oide)
yasuhito.funakoshi@fairtrans.info (Yasuhito Funakoshi)